Echo Provincial Park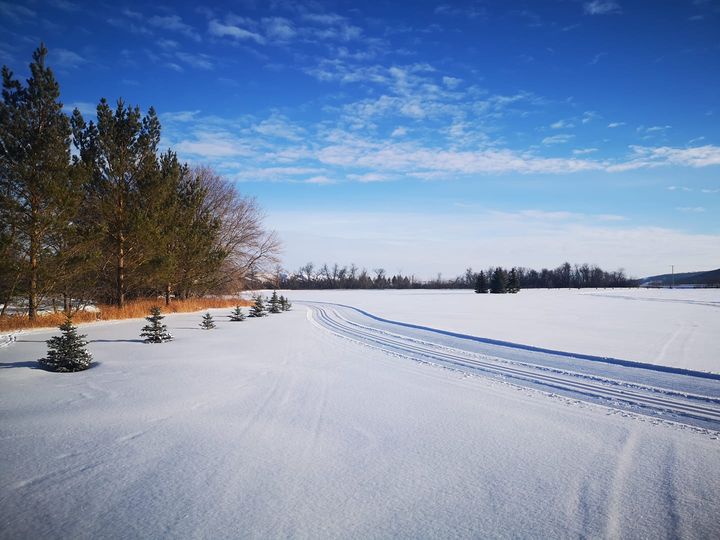 Echo Provincial Park
has lots to offer the winter outdoor enthusiast with country ski trails and snow shoe trails.  Like the
Facebook Page
to stay up to date on grooming and weather conditions.
Cross-Country Ski Trails
Welcome to Breese Park Cross-Country Ski Trails located at the south end of Katepwa Lake. The trail head and parking lot are located adjacent to the tennis court. The trails are signed and groomed for skate and classic skiing. Weather permitting, the trails will be maintained until early March 2022.
Enjoy about 2 km of groomed trails nestled on some picturesque Qu'Appelle Valley lowland with great views of the surrounding hillsides. Two loops are provided with gentle undulating terrain between them. Do the loops twice and you will have skied over 3 km of trail. A packed walking trail is also accessible from the trail head.
The District of Katepwa provides access to the trails, and volunteers look after ongoing winter preparation, signing and grooming. Every effort will be made to keep the trails groomed at temperatures warmer than -20 C, and at winds less than 30 km.
Do yourself some good… come out and get some real exercise, fresh air, and a feel-good feeling for your mind and body.  We will try our best to provide regular updates on the grooming status of the trails on our "Facebook page".