Garbage and Recycling
The District of Katepwa Waste Collection
2021 Waste Collection Calendar
Your garbage MUST be put out by 6:00 am in a closed container.
The District of Katepwa will only pick up 4 household garbage bags placed in containers.
Tags for additional bags may be purchased for $2.00/bag at the District office during regular hours of operation.
Trees & Demolition material must be taken to North Valley Waste Management Landfill
All acceptable recyclable materials, including empty plastic bags, will no longer be accepted at the landfill and therefore need to be recycled.
Pickup
Back Lane pickup is from May 1st to September 30th
Front Lane pickup is from October 1st to April 30th
*Please note - there is no curbside recycling pickup. Please drop it off at one of our recycling locations below.
Our recycle bins are big and blue and all recycles can go in together!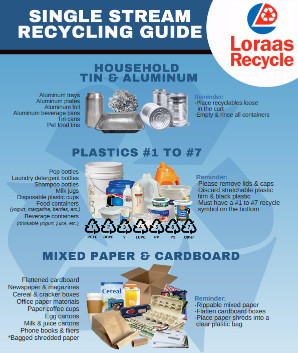 Bins are located:
Katepwa Beach - Decommissioned Landfill by the Golf Course
Sandy Beach - Edwyn Street, adjacent to tennis courts
South Katepwa - adjacent to highway, in Lakeview Beach Subdivision
2021 Calendar
Dates in GREEN are waste collection days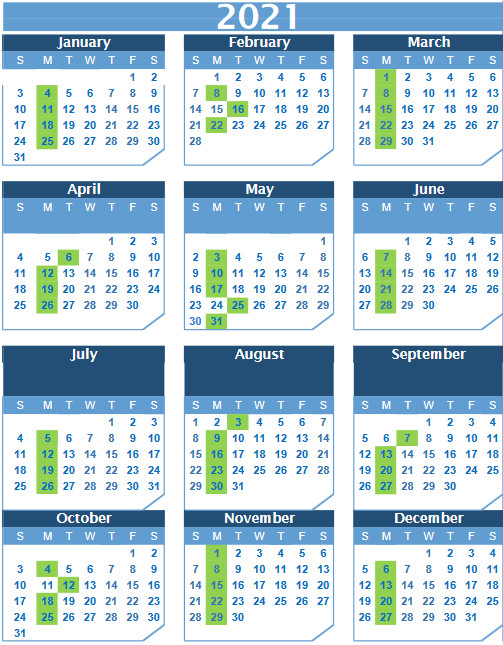 Landfill

The District of Katepwa is a member of the NVWM Regional Landfill.
Landfill Rate Schedule
Phone: 306-331-8016
Landfill Site Location: travel 3.5 km north on the east side of highway 35 from junction of highway 35 and 56, 2.0 km east on gravel road, and .5 km south)
Hours

May1st to October 31st

Monday to Saturday - 8:00 a.m. to 5:00 p.m.
Sunday - 10:00 a.m. to 4:00 p.m

November 1st to April 30th

Monday to Friday - 9:00 a.m. to 4:00 p.m.
Saturday - 9:00 a.m. to 1:00 p.m

Closed Statutory Holidays and Boxing Day
Items Permitted

Household garbage
Tires
Furniture
Railroad ties
Cement (not big loads)
Wood
Metal and aluminum.
Items Not Permitted
Electronics
Paint
Chemical containers or mixed loads
(Mixed loads are loads that cannot be separated into metal, burning and dumping)
Loads
All Loads must be separated into either:
metal (stoves/refrigerators/washers/dryers/hot water tanks/scrap iron & metal)
burning (tree branches/clippings/clean wood/unpainted and untreated lumber)
dumping (household garbage/shingles/composting)
Loads must be tarped, or otherwise secured to prevent littering
Load Charges: