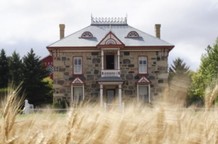 Motherwell Homestead Historical
– (306) 333-2116
Abernethy Historical Museum
– (306) 333-2202
Valley View Guest Ranch
– (306) 695-7459
Fort Ellis Trail & Skinners Marsh
Summer weather road starting at the east end of Lake Katepwa following the Qu'Appelle River through the breathtaking scenery of the valley through to Crooked Lake taking bird watching Skinners Marsh and Fort Ellis Historical Site. Allow a day for return trip.
The Grand Theatre – Indian Head
1.877.695.2402 or 1.306.695.2402
www.grandtheatre1904.com
The Grand Theatre enriches the Town of Indian Head in many ways. The Theatre is a historical legacy left to us by those who built the town of Indian Head contributing to the growth and development of Saskatchewan. This attractive historical building adds to the beautiful persona of the town.
The Grand Theatre is not only a historical venue but it is also provides opportunity to build a vibrant Arts presence in our community.
Katepwa Lake Trans Canada Trail
The Trans Canada Trail, officially renamed The Great Trail in September 2016, is a cross-Canada system of greenways, waterways, and roadways that stretches from the Atlantic to the Pacific to the Arctic oceans.  The trail extends over 24,000 kilometres and is the longest recreational, multi-use trail network in the world.
The Great Trail mission is now to continue to enhance and improve the trail by garnering support and continuing to nurture valuable relationships with enthusiasts and partners across the country.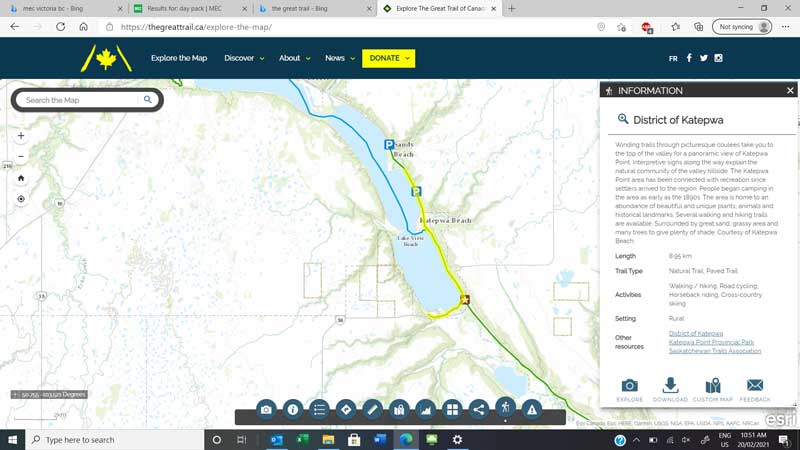 Non TransCanada Trails
In addition to the TransCanada Trail, there are three other trails near the lake. All are located on road allowances and have an elevation gain of 50 m from the valley bottom to the prairie on top.