Camping and Resort Hotel
Katepwa Beach Resort Hotel | Bar and Grill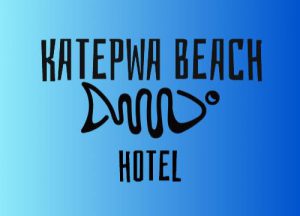 Rooms available year round – See Website
Katepwa Beach Hotel is located in the Resort Village of Katepwa Beach in the beautiful Qu'Appelle Valley just off the #56 Hwy halfway between Indian Head and Fort Qu'Appelle. The hotel is adjacent to Katepwa Point Provincial Park and Katepwa Lake with all related activities summer and winter. Two golf courses are close by and there are trails around the lake. A nature trail takes you up through the hills through the flora and fauna. Mission Ridge Winter Park is just fifteen minutes away by road.
Our Chef's prepare delicious dishes, with a Mediterranean touch, from scratch with local ingredients when available. Special menus are available for small to large banquets. The beach grill overlooks the park and lake with its outside beauty.
Accommodation is in motel style rooms with all amenities, just steps away from the beach and park. Ask us about low season rates, weekly rates and group rates. We also have "All inclusive" golf and ski packages.
We have so much to offer at our hotel and resort community. Feel free to contact us for more information and reservations.
Hosts: Rand(Chico) and Toni Norton
https://www.facebook.com/KatepwaBeachHotel
Contact Information
Host(s): Rand (Chico) and Toni Norton
Tel: (306) 332-4696
Fax: (306) 332-5677
Email: katepwahotel@sasktel.net

South Katepwa RV Park
A family-friendly vacation spot where you can build your own wonderful memories of summers at Katepwa Lake.
Our RV Park is built at the southern end of Katepwa Lake nestled below the hills with a panoramic view of the lake.
A peaceful valley location where you can spend many happy hours hiking and swimming at the main beach.
Visit our website at https://www.nicorgroup.ca/rv-rentals
Sunday's Log Cabins
Private Cabin Rentals
Four log cabins, close to the beach, at reasonable rates. All are log buildings, LHK, supplied with drinking water, and fully winterized. Firewood is available.
Spend your summer or winter vacation at one of our cabins, or simply take a weekend away from it all!
You can relax on the cabin deck where you can also have cook-outs using the gas barbecue.
Or go to the beach to relax and swim. Golf one of the three golf courses in the area.
Mountain bike in the hills of the Qu'Appelle Valley. Kayak or canoe the lakes, or go out in a motorized boat.
Try water-skiing. Fish for some of Saskatchewan's largest walleye, as well as for jackfish, perch and rainbow trout.
In winter, enjoy a cozy fire in the fireplace; try ice-fishing on the lake; or go snow-mobiling, cross-country skiing, or downhill skiing 20 minutes away at Fort Qu'Appelle.
For more information and rates visit our website at www.sundayslogcabins.com or contact:
Jason & Keeley Szysky
(306) 621-3900
sundayslogcabins@sasktel.net
Waterfront Cottage For Rent
Summerhill, a summer cottage c/w loads of morning sun and evening shade. It has a great view from inside the cottage and from its secluded private deck. This property sits on the waterfront of beautiful Katepwa Lake.
The 1100 sq. ft. cottage is situated in a treed yard on the West side of the Lake. It has two bedrooms, a full kitchen, dining area and a great room with a hide-a-bed, cable TV, DVD/VCR and a wood burning fireplace. There is a full bath with tub/ shower. All bedding and towels are supplied.
A propane Bar-B-Q is located on the deck along with a portable fire pit. There is a pier on the water which is ideal to dock your boat for the day or to fish from.
This cottage rents by the week from June to September from Sunday to Sunday at $975/week
To book your vacation at Summerhill contact, Laurel Hollick at (306) 332-6710 or by e-mail; laurelhollick@gmail.com.